THE OMNICRAFT™
PRODUCT LINE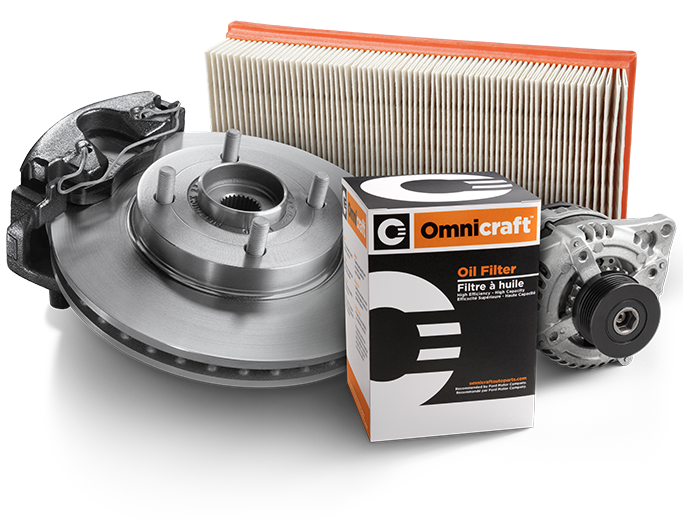 PRODUCTS
Why Choose Omnicraft?
Today, Omnicraft offers premium parts for the most commonly used maintenance and light repair needs. This includes oil filters, brake pads and rotors, coated calipers, loaded struts, radiators, wheel hub assemblies, cabin air filters, engine air filters, starters, alternators and more.
Additional products are in development and will continue to launch as they become available. check out the lineup of parts currently being offered below.
OMNICRAFT WARRANTY
All Warranties are not the same.
LABOR INCLUDED
The Omnicraft warranty* offers up to $150 in labor reimbursement.
NO COMMERCIAL EXCEPTIONS
Commercial vehicles are also covered by the Omnicraft warranty.
*Limited labor costs. See seller for limited-warranty details.