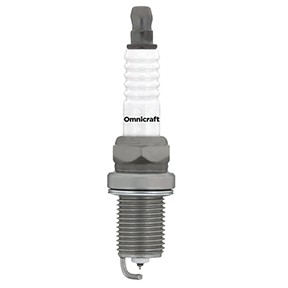 A Trusted Relationship Just Got Better
Omnicraft is the newest member of the Ford family of parts, offering affordable, reliable parts designed for  non-Ford repairs. With over a century of parts heritage to build upon, Omnicraft is a quality choice for your business.
The Omnicraft Advantage
Available for most non-Ford/Lincoln vehicles
Precision manufactured components for a long life
Excellent performance under most operating conditions
Omnicraft and Motorcraft® spark plugs combined provide over 71% vehicle coverage
Approved and backed by Ford Motor Company
Backed by 2 Year Warranty with unlimited mileage**, labor included* and no commercial exceptions
Omnicraft Spark Plugs Features
Omnicraft iridium plugs help provide top efficiency and a long service life
Application-specific designs
Iridium-enhanced 0.6 fine-wire design for optimal durabilityƗ and performance
Patented, platinum side-wire technology for maximum efficiency in most ignitions
V-trimmed ground electrode for enhanced ignitabilityƗƗ
Heat Range determined by Industry Standard (SAE-J549) test specification
Multi-rib insulator helps protect against misfire
Internal resistor minimizes electrical interference
Copper core improves resistance to fouling with increased rate of tip heat induction
Nickel-plated shell for corrosion resistance
ƗCompared to 0.8mm fine-wire, multi-electrode design and standard plugs
ƗƗCompared to average of other premium brands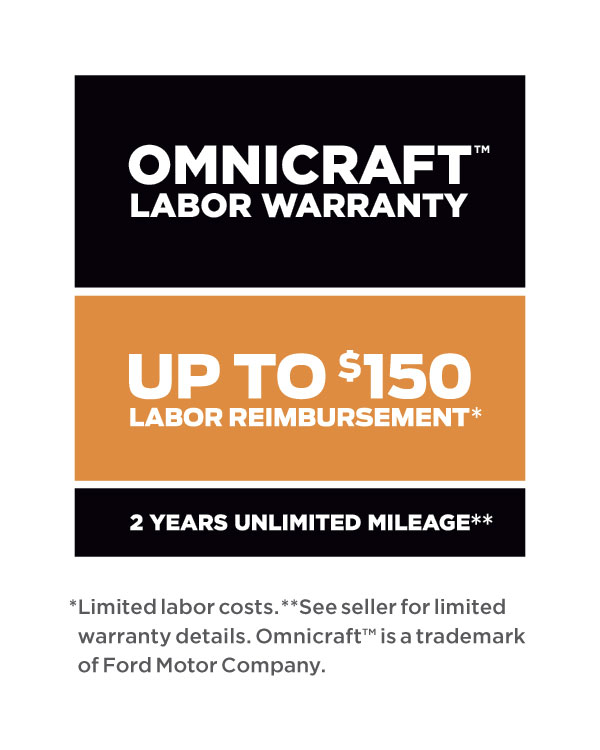 OMNICRAFT WARRANTY
All Warranties are not the same.
LABOR INCLUDED
The Omnicraft warranty* offers up to $150 in labor reimbursement.
NO COMMERCIAL EXCEPTIONS
Commercial vehicles are also covered by the Omnicraft warranty.
*Limited labor costs. See seller for limited-warranty details.