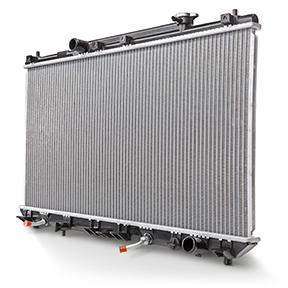 A Trusted Relationship Just Got Better
Omnicraft is the newest member of the Ford family of parts, offering affordable, reliable parts designed for non-Ford repairs. With over a century of parts heritage to build upon, Omnicraft is a quality choice for your business.
The Omnicraft Advantage
Available for most non-Ford/Lincoln vehicles
Precision manufactured components for a long life
Excellent performance under most operating conditions
Approved and backed by Ford Motor Company
Backed by Limited Lifetime Warranty with unlimited mileage**, labor included* and no commercial exceptions
Omnicraft Radiator Features
Stress Flex™ technology provides flexibility for thermal expansion while providing excellent support against vibration†
Matched tank, gasket, and header fully encapsulates the gasket for leak-free operation
B-tube design to help provide increased rigidity which helps reduce core leaks and ensures optimal coolant flow
Patented tube insert design strengthens end-tubes while allowing coolant to pass freely
Ribbed plastic tanks provide rigidity needed to help resist flex and cracking under temperature extremes
Internal aluminum oil cooler design helps ensure optimum thermal performance and heat transfer
†Not applicable on all models; specific part numbers only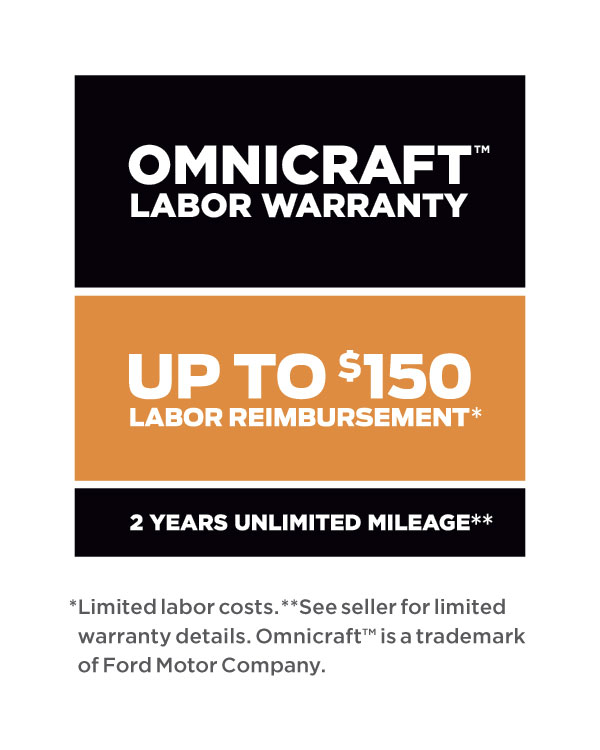 OMNICRAFT WARRANTY
All Warranties are not the same.
LABOR INCLUDED
The Omnicraft warranty* offers up to $150 in labor reimbursement.
NO COMMERCIAL EXCEPTIONS
Commercial vehicles are also covered by the Omnicraft warranty.
*Limited labor costs. See seller for limited-warranty details.